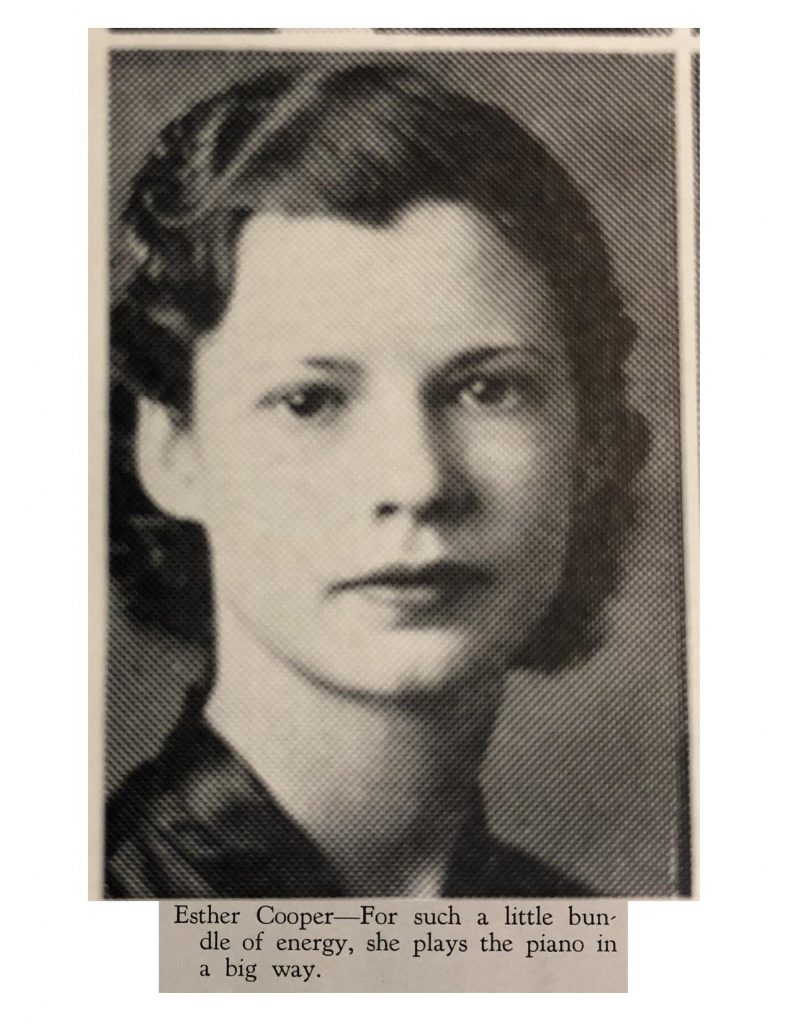 Ms. Esther Foreman is a very interesting and extraordinary person. Not only for her lifelong dedication to educating others, but because of her kind spirit and progressive mindset. She is a proud Kansas City Kansas Junior College graduate from the class of 1937 and lifelong resident of Wyandotte County. She is getting ready to celebrate her 103rd birthday on July 29. When asked, Esther says she has led a wonderful life, but that she does not have any interesting stories to tell. This is absolutely not true, she is fascinating! Esther is a poet, pianist, teacher, philanthropist, world traveler and friend to all she meets. She has had led a remarkable life and is a true inspiration to others. You can learn more about her by reading this blog post by KCKCC President, Dr. Greg Mosier.
One of Esther's favorite projects to support is a very unique and historical garden.
"To plant a garden is to believe in tomorrow"

Audrey Hepburn
This was certainly Esther's belief when she decided to fund the Heirloom Garden previously located at the Wyandotte County Museum. In 2008, the garden was moved to the Kansas City Kansas Community College campus and renamed the Cooper-Foreman Heirloom and Native Gardens. Cooper is in memory of her parents Ethel and Louis Cooper, and Foreman in memory of her late husband Horace Foreman, all of whom loved flowers and gardening.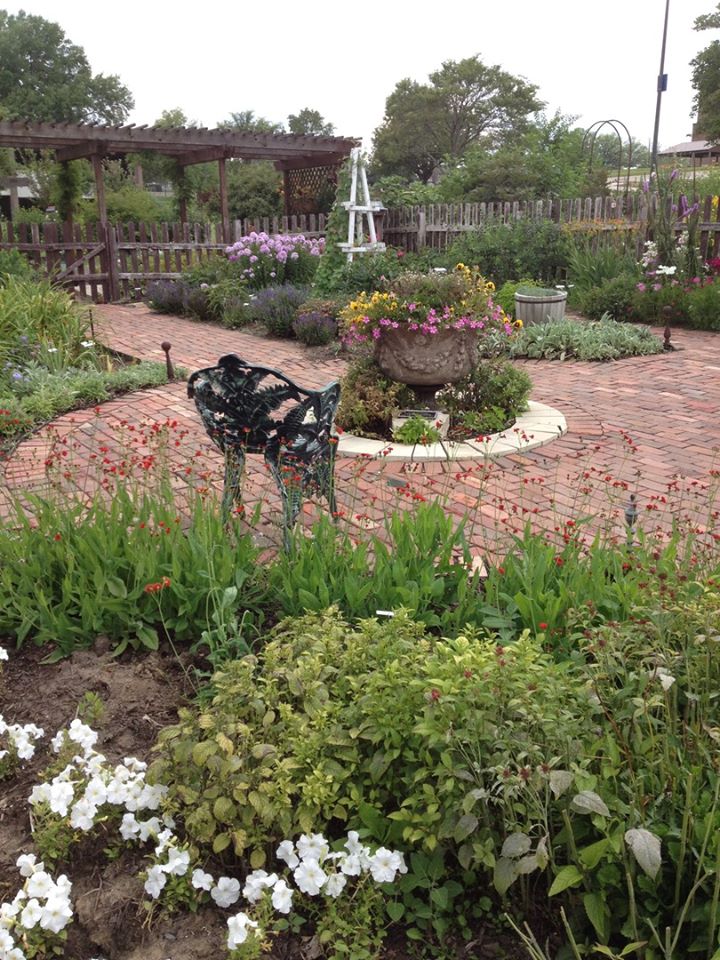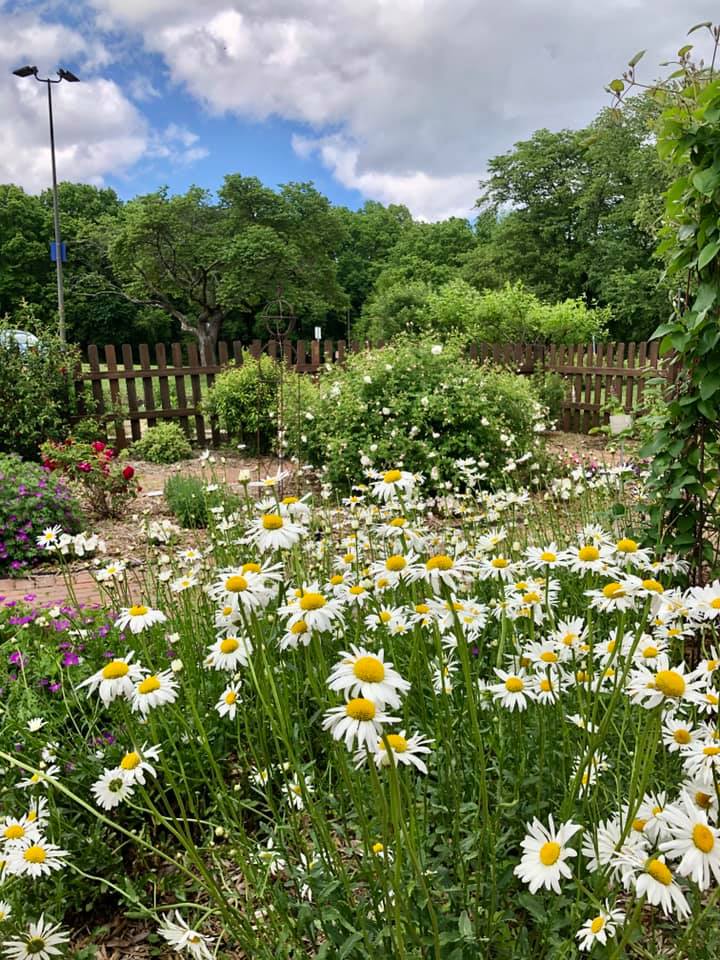 The purpose of the Cooper-Foreman Heirloom and Native Gardens is to promote a greater awareness and appreciation of the historic gardening culture of Wyandotte County, Kansas, prior to 1924, while teaching children and adults how gardens looked, were tended, what plants the gardens contained, and how the plants were used. The Cooper-Foreman Heirloom and Native Gardens is a collection of seven ethno-botanical gardens located near the Flint building at KCKCC. The gardens are funded by Ms. Foreman and maintained by community volunteers.
"They serve as visual representations of the history of Wyandotte County from early Indian occupation to the twentieth century. Each plant has been carefully chosen for the story it shares about its origins, the people who loved and nurtured it, and, in some cases, its contribution to the foods and medicines of local people. All plants lure the casual observer to appreciate their beauty, while encouraging contemplative reverie."

Pam Louis-Walden, Board Member of the Cooper-Foreman Heirloom Garden
This project is very near and dear to Esther's heart and she tries to visit the gardens as often as she can. With the recent Covid-19 pandemic, Esther has not been able to leave her home or have visitors. This is where we are asking for your help! Esther is turning 103 on July 29and we want to surprise her. First, we are asking our alumni and friends to send Esther a birthday card, we want to deliver 103 cards to her by her birthday. Second, we are asking for donations in the amount of $103 in Esther's honor to help fund the garden. Please consider sending this KCKCC/JC treasure a birthday card and helping her garden flourish with a donation.
To send our sweet Esther a birthday card, please mail to:
Ms. Esther Foreman, C'37
c/o KCKCC Foundation
7250 State Avenue
Kansas City, KS 66112
To make a donation of $103 in honor of Esther's 103rd birthday, please click here. All funds will support the Cooper-Foreman Heirloom and Native Gardens.
You can learn more about the Cooper-Foreman Heirloom Gardens by liking the Facebook Page or visiting the webpage.
To inquire about volunteering in the garden or a tour, please contact Mrs. Pam Louis-Walden at plouis01@yahoo.com or 913-620-6930.