Gynon Brown, C'10, An Original "Dotte"
Written by Sandra Olivas, Community Development Officer, First Federal Bank of Kansas City
On any given day of the week, you will find Gynon Brown in her office, or behind a teller desk with her bright smile and high energy, helping customers with deposits or guiding them patiently through a bank loan application. Her eyes light up when she tells you she is proud to be a "Dotte" original. Brown loves her job as a Banking Center Manager for First Federal Bank of Kansas City because every day she helps families who live in the community where she grew up.
"I was born at Providence Medical Center which is literally down the street from where I work at our First Federal Bank location near 78th and Parallel. When I graduated from Turner High School, I was immediately attracted to Kansas City Kansas Community College because of the low cost, high quality education," Brown said.
Choosing to attend KCKCC was an easy decision for Brown because it allowed her to continue living at home while exploring options for a major area of study. She credits KCKCC for the person she is today.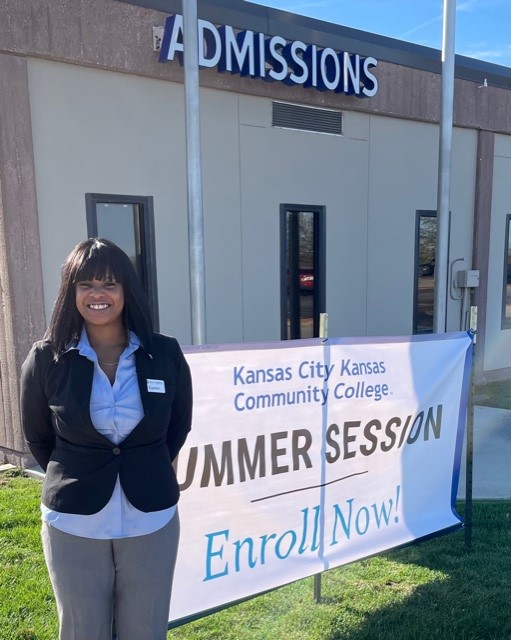 "The mentors and people that I met at KCKCC have helped mold me and my career, and I continue to build and foster those relationships. I took my first public speaking class at KCKCC, and boy was I nervous. Who would have known, years later, I would be able to use those public speaking skills to lead financial literacy workshops for current students. This is just one small example, of how they have had an impact on my life."
After graduating from KCKCC in 2010 with a degree in business/general studies, Brown pursued a bachelor's degree in human resources from Avila University. She dreams of taking the next step by earning a master's degree.
Brown was instrumental in encouraging First Federal Bank of Kansas City to help more students achieve their dreams of higher education.
"I have donated as well as volunteered at KCKCC. At my request, First Federal Bank of Kansas City sponsored scholarships for students through the KCKCC Hall of Fame Foundation. I have also partnered with the 'TRIO' student services program to conduct credit workshops and other financial literacy services to help students succeed in their financial goals."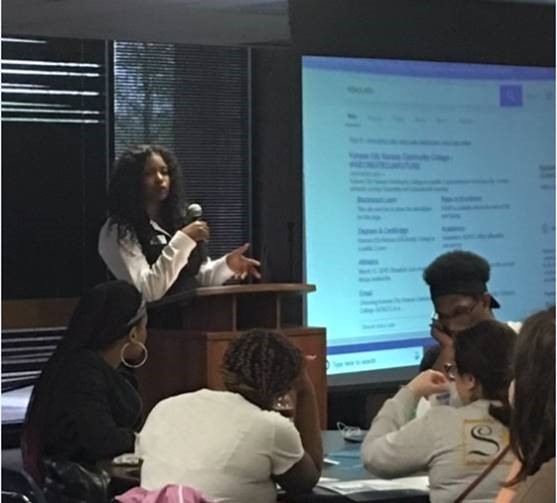 Giving back to the college that helped launch her professional career is at the heart of why Brown mentors other KCKCC students. She remembers sitting right where they are today. She hopes to teach these bright students the importance of building their credit score to create a strong financial foundation for their families.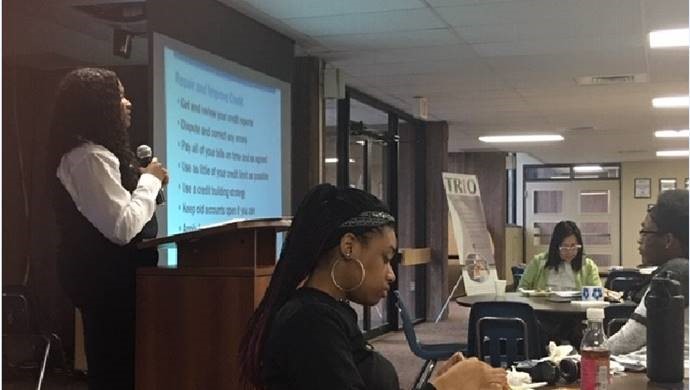 "I think it's so important to give back and share our knowledge," she said. "What I love about KCKCC is that they give back to the community and offer great services and events for people of all ages, not just their students. I'm proud to support a community college that really is community-focused."