LAURA SCHMIDT, FOUNDER OF NOTES TO SELF SOCKS & KCKCC ALUMNA '83 CELEBRATES TEN YEARS OF BUSINESS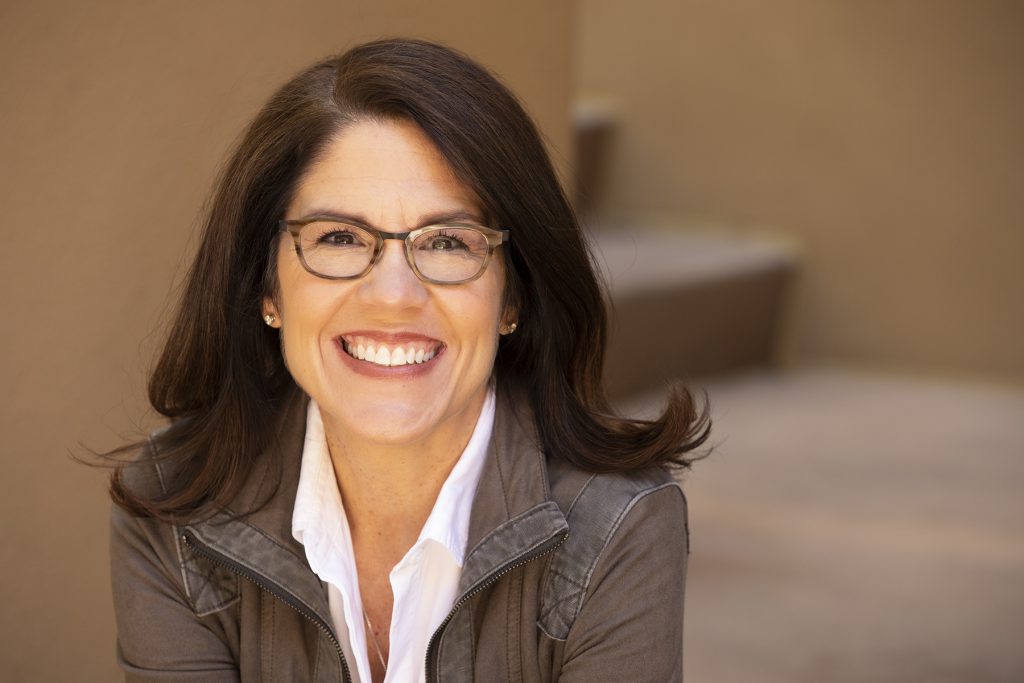 Prairie Village, KS, July 13一Laura Schmidt and her team celebrate the ten year anniversary of her business, notes to self-socks, a woman-owned, made in the USA brand based in Prairie Village, Kansas. Since its creation in 2011, notes to self has grown exponentially and through that growth, has donated over 97,000 pairs of socks to homeless shelters, women's shelters, and children in great need. Empowering people, especially those experiencing doubt or challenging times, with positive self-talk is at the core of notes to self's mission, so Schmidt is thrilled to announce that by the end of July, that number will be over 100,000 pairs donated!
Customers will tell you that these are the best socks they've ever worn, but the words are what make all the difference. Schmidt had the idea for her positive affirmation socks while on a road trip with her feet propped up on the dash. One of her favorite tools to increase her confidence was using positive affirmations. So when she learned that the subconscious mind is most receptive early in the morning and late at night, she decided then that she was going to put affirmations on the toes (and bottoms) of socks to encourage others.
In the summer of 2011, the first prototypes were produced. Today, notes to self socks can be found online and in stores across the country! With hundreds of affirmations like 'I am brave' as well as gift sets, a baby collection, and other inspirational products, notes to self has become a staple brand for gift-givers and anyone looking for an extra boost of positivity and encouragement.
Schmidt will tell you that the most meaningful part of her work is hearing stories about the brand's impact. She receives almost daily communications from those who give, wear and love the socks, many of which bring tears to her eyes. Customers share stories about how notes to self socks have helped them through their battles with cancer or reminded them of how wonderful and loved they are. Everytime the wearer sees the positive words on their socks, they're reminded of how the person who gave them the gift believes in them. Schmidt and her team want to thank all those who believe in their mission and continue to help them make this world a more positive place. She especially wants to thank the professors and classmates at KCKCC who fostered her professional development and helped set her up for success!
Press release prepared by Elaine Schmidt. Visit https://www.notestoself.com/ for more information.
What led you to attend KCKCC?
I grew up in KCK and attended Bishop Ward High School. As the oldest of the 6 children who took school very seriously, I wanted to go to a great school without needing to move away from my family and siblings, the youngest of who was 8 years old when I started college. So, attending college in town and living at home was a good option for me. Not to mention, many of my best friends were also attending KCKCC.
Did you know what you wanted to major in when starting at KCKCC?
Yes, I knew I wanted to major in PRE-MED
What was your next move after completing classes at KCKCC?
After my time at KCKCC, I transferred to Kansas State University, graduating in 1985 with a Bachelor of Science in PRE-MED. A few years later, I graduated from Baker University School of Professional and Graduate Studies with a Master of Science in Management degree.
How has KCKCC Impacted your career and/or life?
I took a lot of math classes at KCKCC. Those included: Calc 1, Calc 2, Calc 3, and Differential Equations. My teachers were fabulous. When I entered college, my study skills were not what they needed to be to thrive in such rigorous coursework as the PRE-MED program required. Each semester, my grades improved, thanks to the mentoring I received from KCKCC teachers. The small class sizes really helped me connect with the instructors, which fostered my love of learning and helped me to become the lifelong learner I am today.
Did you receive any scholarships while at KCKCC? If so, please tell us which ones (if you know) and how they impacted your life.
Yes, I received a scholarship from Zonta International. I also received an academic scholarship. That assistance helped me avoid taking loans for the first 2 years of my college education, which allowed me to start my life post college without a lot of debt.
Did you have a favorite class or professor at KCKCC?
My Calculus classes were my absolute favorite, especially because of the professor. I unfortunately can't remember her name, but she was amazing! She even helped me prepare for the MCAT test in her free time. It was between August of 1981 and May of 1983. Her first name might have been Ann. But I'm not sure.
Do you have a favorite memory or story from your time at KCKCC?
Three of my good high school friends were on scholarship at KCKCC on the women's basketball team. I also played basketball in high school, but wasn't talented enough to go on to play in college and was committed to focusing fully on my academics. It broke my heart to not continue playing basketball, which I loved. But it was great to stay connected to the sport by watching my friend's games. I've continued to play basketball for fun, and was on a women's team until just a few years ago. So my love of the game has continued.
If you are or ever have donated to or volunteered for KCKCC, why do feel it is important to give back?
It's so important to give back to the communities that form us. I do a lot of speaking in schools about positive thinking and entrepreneurship, to encourage students. I would be very interested in speaking in any classes, etc. in the future.
What advice would you give to current KCKCC students?
Work hard. Give everything your best. Treat your time at KCKCC as if you were at Harvard. Right now, you have access to wonderful teachers in a way those at bigger schools do not, so use this time to learn how to study, how to manage your time, and how to be a lifelong learner.
Why do you feel schools like KCKCC (Community Colleges) are important?
The 2 years I spent at KCKCC gave me time to grow up before going away for the last 2 years of my college education, so I felt more prepared once I did go to KSU to finish my Bachelor's Degree. Many students can benefit from the extra time and attention from their teachers, and oftentimes the instructors at smaller schools are better teachers and can actually help you learn more than famous professors at larger schools. Not to mention, at larger schools, the teachers are often graduate teaching assistants.
Did you have a favorite tradition or event you participated in at KCKCC?
I participated in graduation, which was important to me. I attended every graduation ceremony I qualified for along the way. They meant a lot to me – to reflect on what I'd accomplished and celebrate each milestone in my journey.
Do you stay in touch with any of your classmates from KCKCC?
Yes, I still stay in touch with my 3 high school friends that attended KCKCC with me. One of my friends met her husband there, so we see him as well.
What do you hope for the future of KCKCC?
I hope that it continues to thrive and becomes the premier 2-year institution in the KC Area.
Anything else you would like to share with our readers?
My niece, Mia Tomasic, has been a student athlete at KCKCC for the last year, and she starts nursing school there in August of this year. Several of my siblings attended KCKCC. My mom–Karolyn Tomasic–also attended KCKCC as an adult. She went back to school to become a nurse around the same time I was at KCKCC. We are all proud graduates and value the time we spent there and the education and life lessons we learned there.