This month we are catching up with Mary Fox, a KCKCC alumna who majored in Culinary Arts and Business Administration. She was a member of the 2019 Skills USA Baking Team and National Technical Honors Society. Fox is now the head baker at Mr. D's Donuts in Shawnee, KS and Assistant Manager at Mr. D's Coffee at the Lenexa Public Market. Needless to say, she has a pretty SWEET gig!
What led you to attend KCKCC?
I wanted to keep the connection to the community that I had growing up in Wyandotte County. I attended softball camps and sporting events at KCKCC as well, so it already felt like home to me.
Did you know what you wanted to major in when starting at KCKCC?
I wasn't fully certain going into my first semester in the culinary program. All I knew was that I liked to cook, and I felt it would buy me some time to figure out what I wanted to do. While I was in the program, I realized that I would love the opportunity to open my own restaurant or bakery some day, so I went from there. I also wanted to strengthen my business skills, which is why I completed my Associates in Business Administration. After completing classes at KCKCC I knew I was ready to get out into the food service industry and start gaining some experience with a business I could stay at and grow with for the long term. I was very fortunate to find Mr. D's Donuts where they are currently working with me on developing my management skills.
How has KCKCC impacted your career and/or life?
KCKCC had a huge impact on my life and my career. I found myself and what I wanted to do for my career while studying at KCKCC. I also met some amazing people who taught me many valuable lessons and gave me many learning experiences to look back on.
Did you receive any scholarships while at KCKCC?
I did not receive any scholarships from KCKCC, but I did receive a scholarship from the REACH program at Bishop Ward High School, which is provided by the Leawood Rotary. This scholarship had a huge impact on my life by allowing me to worry less about where my financing for school would come from. It made it possible for me to focus more on my studies and stress less about making enough money to pay for my classes.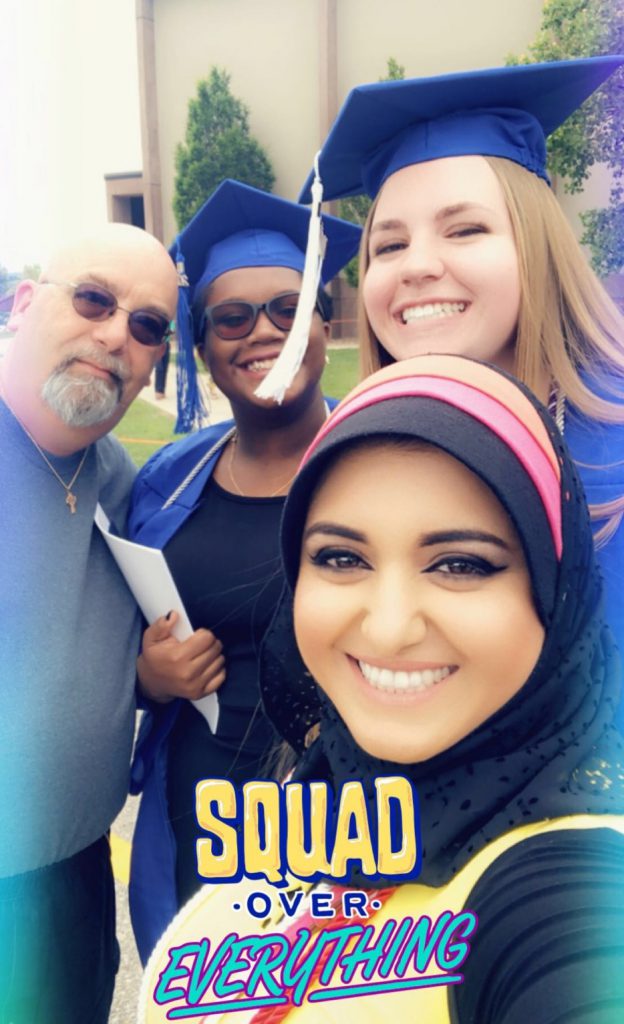 Did you have a favorite class or professor at KCKCC?
I had so many great professors while at KCKCCC. It is too difficult to choose only one. They all helped me tremendously and I was fortunate enough to make a personal connection with almost all of my professors. The entire staff of the culinary program made each day so fun and enjoyable, and I can't thank them enough for all of the valuable lessons they taught me. While earning my associate's degree at the main campus, my professors always checked in on their students to make sure we were understanding the material as well as showing their care for our personal lives. I don't know that I could have found a more welcoming and caring environment to learn in, and for that I am so grateful.
Do you have a favorite memory or story from your time at KCKCC?
My favorite memory from my time at KCKCC was going out with my class to celebrate our completion of the culinary program before graduating. It was a fun day of bonding with my classmates and celebrating all of our accomplishments together, while feeling the vicarious joy and support from our professors.
If you are or have ever donated to or volunteered for KCKCC, why do feel it is important to give back?
I recently helped organize a 5K for the KCKCC Culinary program that was put on by my employer, Mr. D's Donuts, and I can't fully explain the joy that is achieved in knowing you are going to be helping someone just like yourself accomplish their goals. It is so important to recognize where you came from and give back, supporting the people and organizations that made your successes possible. I often look back and think about how grateful I felt towards the people who supported me in my journey through post secondary education, and it inspires me to be a part of that support for someone else. To be able to contribute to someone else's dreams and successes is so fulfilling.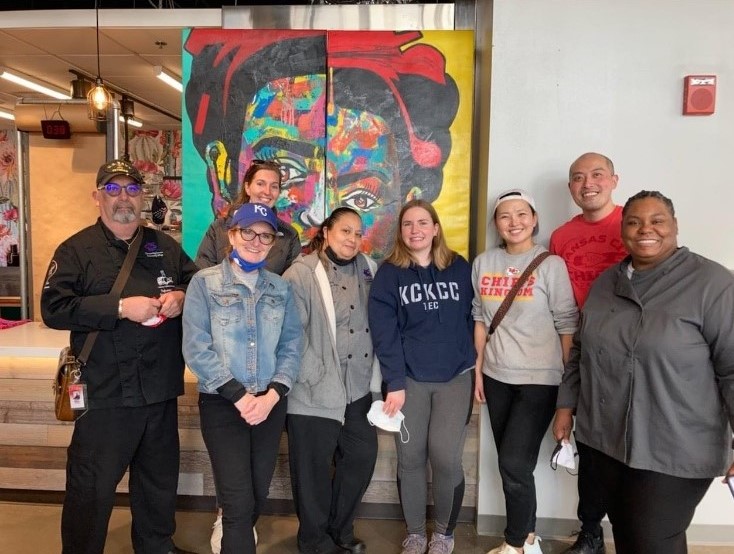 What advice would you give to current KCKCC students?
The advice I would give to current KCKCC students is that no matter what your goals are, if you keep working towards them you can achieve them, but also do not feel like you have to accomplish everything on your own. There are so many great resources out there, especially at KCKCC. Whether it's a professor, organization, or a mentor, the care and support are out there for you.
Why do you feel schools like KCKCC (Community Colleges) are important?
Schools like KCKCC are important because they allow you to receive a quality education at an affordable price, while being surrounded by the support of a great community. The closeness that is felt while learning at KCKCC allows for more flourishing potential in each of the students, which then pours out from their successes into the community.
Did you have a favorite tradition or event you participated in at KCKCC?
The softball camps I attended at KCKCC as a young girl were the introduction to a community that would play a huge role in my life, and I will always remember the support I first felt while attending them. I also enjoyed donating blood at the blood drives and participating in the grocery bingos. There are many great ways to have fun and connect with the KCKCC family.
Do you stay in touch with any of your classmates from KCKCC?
Yes, I still keep in touch with a few of my classmates from the culinary program. I also like to go back and visit with the chefs at KCKCC from time to time.
What do you hope for the future of KCKCC?
My hopes for the future of KCKCC are that the campus continues to grow, enrollment increases, and the community increasingly supports the college. KCKCC has a lot of potential and supporting it will benefit Wyandotte County and the greater KCK area as a whole.
Anything else you would like to share with our readers?
If you are reading this and considering giving back to, donating to, or volunteering at KCKCC I highly recommend it. There are so many great students with tons of potential who can use your support to do great things, especially to benefit our community.
We couldn't agree more, Mary! If you would like to try some of the amazing donuts at Mr. D's that Mary makes, you can visit them at 11222 W 75th Street in Shawnee, Kansas. They also recently opened Mr. D's Coffee in the Lenexa Public Market at 8750 Penrose Lane in Lenexa, Kansas.