Legacy Lives on through New Scholarship Established in honor and memory of Benoyd "Butch" Myers Ellison, KCKJC Class of 1959
Benoyd "Butch" Myers Ellison was born during segregation and WWII in Kansas City Kansas in April of 1939. When he was born, he failed to breathe, the nurse had to spank his bottom and said, "Breathe you, Butch." Butch then became his forever name. Butch had a very loving and supportive home life. Church activities were frequent and expected as his grandmother was a Pentecostal Minister. Very early on, he developed an innate ability to remember names, faces, and neighborhoods. This was just the beginning and laid the foundation for Butch's extensive social network.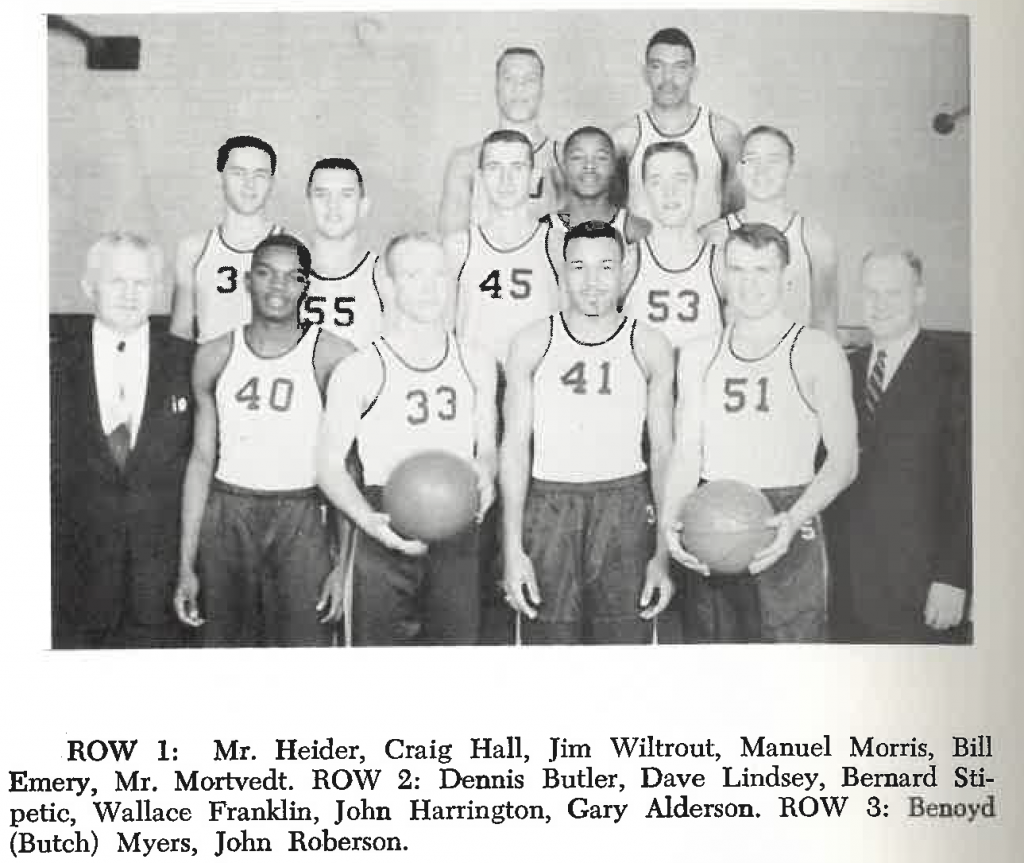 He and his brother, Nolen, loved playing basketball. Butch played at Northeast Junior High and later at Sumner High School. In 1958, while attending KCKJC, Butch became the first African American to be named a Junior College All-American basketball player. Ellison was known for his jump shot and went on to play ball for the University of Kansas. While at KU, he earned a Bachelor of Science degree in Education in 1962 and eventually a Master of Science degree in Education in 1970.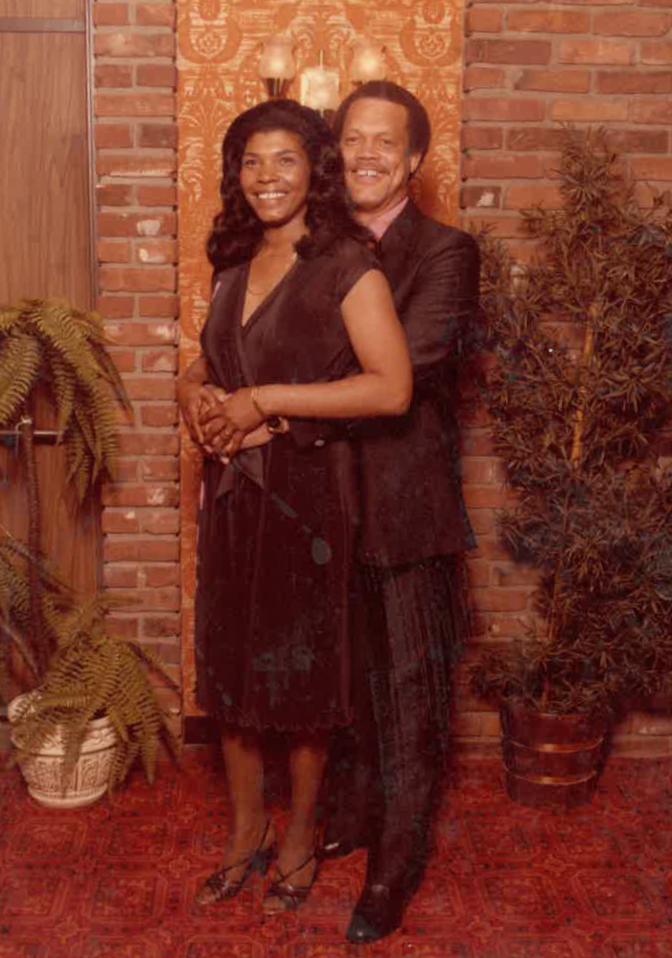 Butch married the love of his life, Lee Ann, and they had two children, Guy and Stephanie. In 1962 he began his career in USD 500 as a teacher at Dunbar Elementary School. He then returned to his roots to teach at Northeast Junior High School before turning his career in a different direction and going into public service for the city of Kansas City, Kan. From 1968 to 1971 he served as Director of the Fairfax Job Opportunities Program and then Director of Model Cities Program. As Mrs. Ellison shared, Ellison missed the education field and in 1972, found his way back to teach at Washington High School where he was promoted to Vice Principal. He worked for 13 years at Washington and two at Sumner Academy. After a long and successful career, he retired in 1999 and was eventually persuaded to try his hand at local politics. Butch had a great love for his community and passion for its advancement. In 2001, he was elected and served for twelve years on the Unified Government of Wyandotte County/Kansas City, Kansas Board of Commissioners for District 8.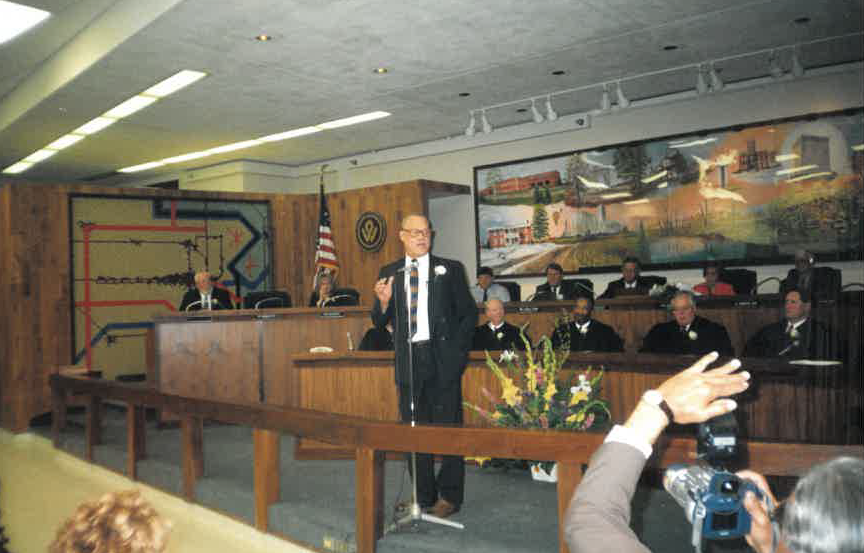 A favorite pastime for Butch was family trips to the Ozarks. When they were younger, Butch and Nolen would travel by train to Blackwell, Arkansas for the summer. This was where their paternal side of the family lived. They spent summers tending to horses, taking the cows to and from the pasture, and feeding the chickens and pigs. They learned to churn milk to make butter. Butch was excited to learn where food came from and greatly enjoyed the farm way of life.
As adults, his family and his brother's family would take trips to Duncan's Point near Warsaw, MO. This community was built by Afro Americans and Butch's family regularly enjoyed boating, fishing, and family cookouts here. He really enjoyed being in the country and taking his family to enjoy the activities he grew up doing. He prided himself on being a 'country boy' and living like Huck Finn. He had his own special secret BBQ sauce and bean recipe affectionately known as "Butch's Beans". These were staples at family gatherings and fish frys.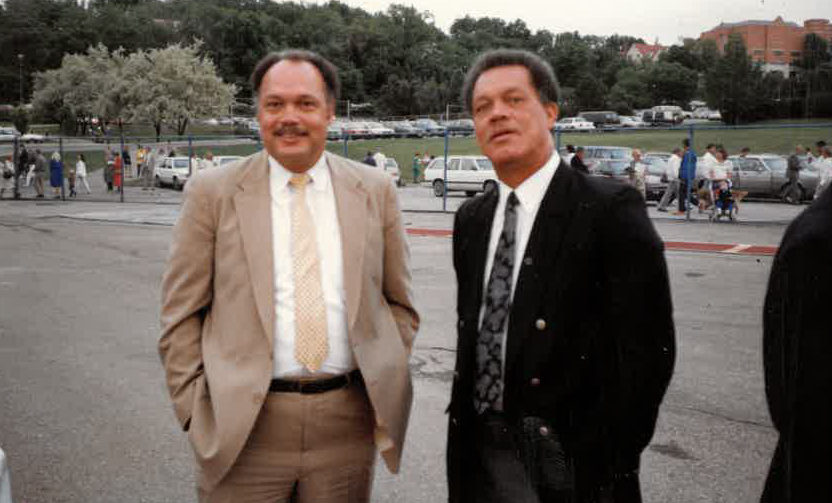 "Butch was a real homebody. This was a side many people didn't know about him" says his wife, Lee Ann. "Most people knew him as the communicator. Wherever he was- work, school, church, or out in the community – he was always talking with someone about something." His brother Nolen said, "Butch demonstrated a lifelong dedication to youth education and to the betterment of Wyandotte County." People in the community knew him as the type of person who was willing to help anyone who needed it. He was also known as quite the repair man and very handy with a hammer and saw. Butch shared these skills quite often with others.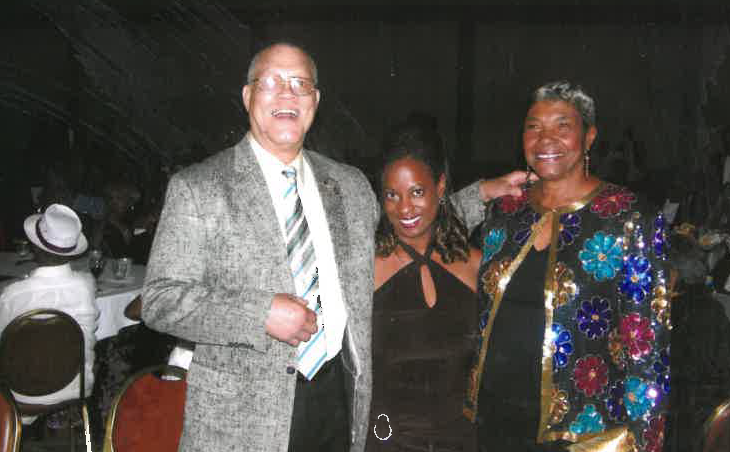 Butch had a wonderful and rich life full of friends and family. Upon his passing in 2019, many shared loving stories and experiences about Butch. One former student credited his coach with not only teaching him about basketball, but also how to compete and be a man. He said his life and career as a coach was greatly impacted by Ellison and the reason he had made it to where he was in life. Another friend said, "Mr. Ellison was a true gentleman and an inspiration to all. To see a man of color ascend to his position in the 70's gave encouragement that you could succeed if but you try. He always had a smile on his face and a kind word for everyone. He was respected by all and he touched countless lives."
Upon the sudden death of "brother Butch" in 2019, my wife Carole and our sons, Marc and Steve, agreed to establish a lasting memory and legacy by creating an endowed scholarship in his name at KCK Community College. We saw the Benoyd "Butch" Myers Ellison legacy in education, city government and civic leadership in line with the commitment of KCKCC's vision for a new Downtown Community Education Center in Kansas City, Kansas.

Dr. Nolen Ellison
To contribute online, please visit our online donation form here. Be sure to specify in the comments that your gift is for the Benoyd "Butch" Myers-Ellison Memorial Scholarship. Mailed in checks are also accepted to KCKCC Foundation, 7250 State Avenue, Suite 3500, Kansas City, KS 66112.
Thank you to Mrs. Lee Ann Ellison and Dr. Nolen Ellison for their assistance in writing this feature.