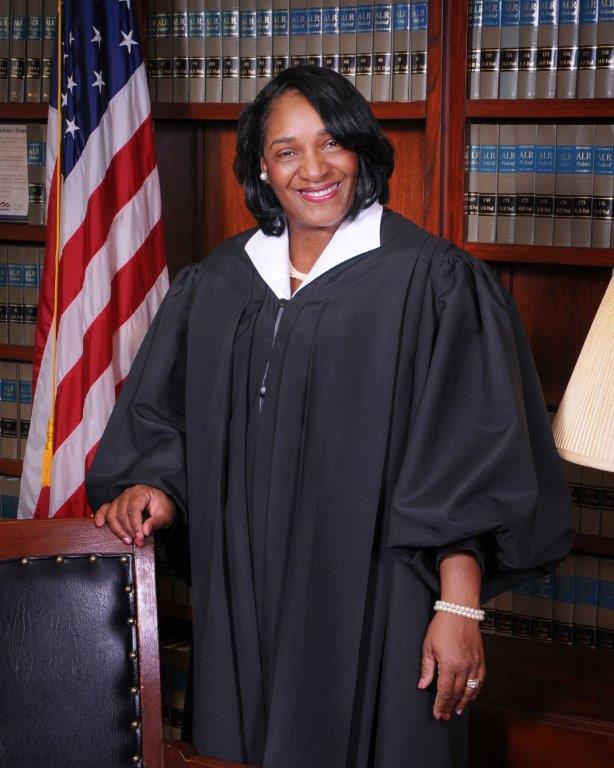 Following law school, Judge Birzer practiced law in Topeka, Kan. in the public sector as an assistant public defender, an assistant district attorney, and as an assistant attorney general, and in the private sector in her own firm. In 2004, Judge Birzer relocated to Wichita, Kan. where she worked at the Sedgwick County Public Defender's Office. In 2006, she joined Hite, Fanning & Honeyman, LLP where she specialized in medical malpractice defense litigation. Judge Birzer has served on the Board of Governors on both the Kansas Bar Association, and the Wichita Bar Association, and she has served those organizations on various committees. In 2011, Judge Birzer became a partner in the firm, and she served in that capacity until her judicial appointment. In addition to her judicial responsibilities, Judge Birzer serves her community on various boards and civic organizations. She is also a member of the American Bar Association, and a Fellow of the American Bar Foundation. Judge Birzer and her husband, Michael, have a 14 year old son.
What attracted you to KCKCC?
Initially, I decided to take classes at KCKCC because it was close, convenient, and I was unable to afford to go anywhere else. I had been out of high school a few years and I was working for the Social Security Administration as a clerk typist. In my senior year of high school, we took a field trip to take the civil service test. I was hired by the federal government in June 1981. Because it was a government job, it was considered to be extremely stable. But after about 6 years, I decided I wanted more in life. I wanted a career instead of what I still considered to be just a job. At age 24, I started to feel like my personal life and my professional life needed a major overhaul. I had tried some other things that did not turn out well for me. So, by the grace of God, and at the urging of a lady I worked with at Social Security Administration, Mary Ann Meeks, I contacted the Career Services Office at KCKCC and spoke with a counselor. I do not remember her name, but I know it was a lady. She was very nice. She asked me questions about what I wanted to do. I explained my current situation. She listened and she helped me come up with a plan. That was the first step in changing my life. Talking to the career services office at KCKCC was the best thing I ever could have done at that time. She helped me to understand attending KCKCC was more than just a close, convenient, affordable option. It was part of a plan to a better life.
Did you know what you wanted to major in when starting at KCKCC?
Yes, I knew when I contacted the Career Services Office that I wanted to be a lawyer. Back then, the Cosby show purposefully invaded everyone's living room, and my house was no different. The more I watched Clair Huxtable, the more I wanted to be like her. She was African American, she was sharp witted, she was beautiful, and most of all, she was smart and professional with a place in a beautiful family. I know it was only TV, but honestly that is what planted the seed. I am certain I did not share this with the Career Services Office because I did not want to seem silly. But it was always in my mind. I knew you could not major in law at KCKCC but I was able to get the pre-reqs out of the way so when I left there, I could pursue a major and continue on my journey.
What was your next move after completing classes at KCKCC?
The Career Services Office helped me determine that I wanted to major in Criminal Justice. I just didn't know where I would go to earn my bachelor's degree. There were others who led me in that direction, like Mrs. Meeks. She put me in touch with individuals who helped me explore various options. Through Mrs. Meeks' husband, who was a Wyandotte County District Court Judge, I was introduced to Ted Heim, a Criminal Justice Instructor from Washburn University. Again, it was another life changing step. Between Mr. Heim and the KCKCC Career Services Office, I was able to enroll at Washburn upon graduation, figure out a way to pay for it, and leave Kansas City, KCKCC, and a stable federal government job (my granny had a fit! She could not understand how I could give up a government job to pursue an education) with confidence that I could pursue any goal I set.
How has KCKCC impacted your career and/or life?
Just the fact that KCKCC was in Wyandotte County, and it was an option for young people without direction, yet hope and determination, literally changed my life. At the time I set out to go there, I was hungry for a better life with more responsibility and professional growth and development. Not only did that one phone call to KCKCC make all the difference, the person on the other end listened to me. She, and over time, the Career Office, was willing to help me set a goal and keep on track to reach that goal. And I did. I am forever grateful.
Why do feel it is important to give back to KCKCC?
It is important to serve the hand that served you. One way I gave back was recognizing my niece was in a similar situation several years ago – stuck, without any clear direction, but wanting to do better and be better. I told her about how KCKCC changed my life, and got me on a different path, and we were able to get her enrolled there, and she is a KCKCC graduate too!
Why do you feel schools like KCKCC are important?
Local community colleges are jewels and it contributes to the infrastructure to any community. Don't overlook what is right in front of you because you feel like you want to get away. Community colleges in general are great in preparing you for a four-year institution. I certainly was not ready to take on a four-year institution at the time I contacted KCKCC. I did not know that then, but I know it now. After my time there, I was better prepared for the rigors of what was ahead, and it allowed me to mature even more to be able to finish what I started.
What advice would you give to current KCKCC students?
Get involved in campus life. It will make your experience better. Remember those professors and instructors who made a difference during your time there, and keep in touch with them. Your success is their success. They really and truly do have an interest in seeing you succeed. It is a win-win-win. It helps you better yourself, it makes the College look good, which helps the community. I wish I had done this. It would be nice to connect with the individuals who helped me put one foot in front of the other. Make as much out of the experience as you can. And definitely give back. Support the College.