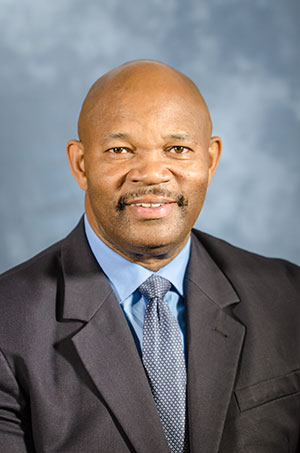 Phil Dixon, C'77, is a Negro Leagues Baseball author, speaker and historian. For more than 30 years, he has appeared on numerous television and radio programs nationwide speaking about the Negro League and its players. He has interviewed more than 500 Negro Leagues players, family members and those affiliated with its history and now serves on the National Advisory Board for the Negro Leagues Baseball Museum.
What led you to attend KCKCC?
I had a full ride scholarship to an HBCU named Bishop College in Dallas, Texas to be in their college band after I graduated from Wyandotte High School in 1974. I was in a local rock band named Threatening Weather also and we had recorded at Damon Studios during my 12th grade year and things looked promising. At the last minute I decided to stay with my local band friends and did not take the college scholarship which led me to KCKCC.
Did you know what you wanted to major in when starting at KCKCC?
I had no idea of what I wanted to do, but knew I could do more with my life by being in school and furthering my education if I ever got serious. After my first semester I dropped out and went on the road with the band. It was in the spring of 1975 when I left KCKCC, but I always knew if things didn't work out I would return home to Kansas City, Kansas and go back to KCKCC. Things didn't work out as planned and by 1976, maybe the summer, I was back at the college where I took day, evening and summer classes in order to graduate. I had a part-time job at the time working at Sears in the Tower Plaza and playing music on the side. I had enough credits to graduate with my Associates in General Studies in the spring of 1977 and was about seven credits from my Associates, but I decided to get out early. I thought about going to KU and possibly playing in their band, but I lacked the confidence to make the transition and went out looking for a fulltime job.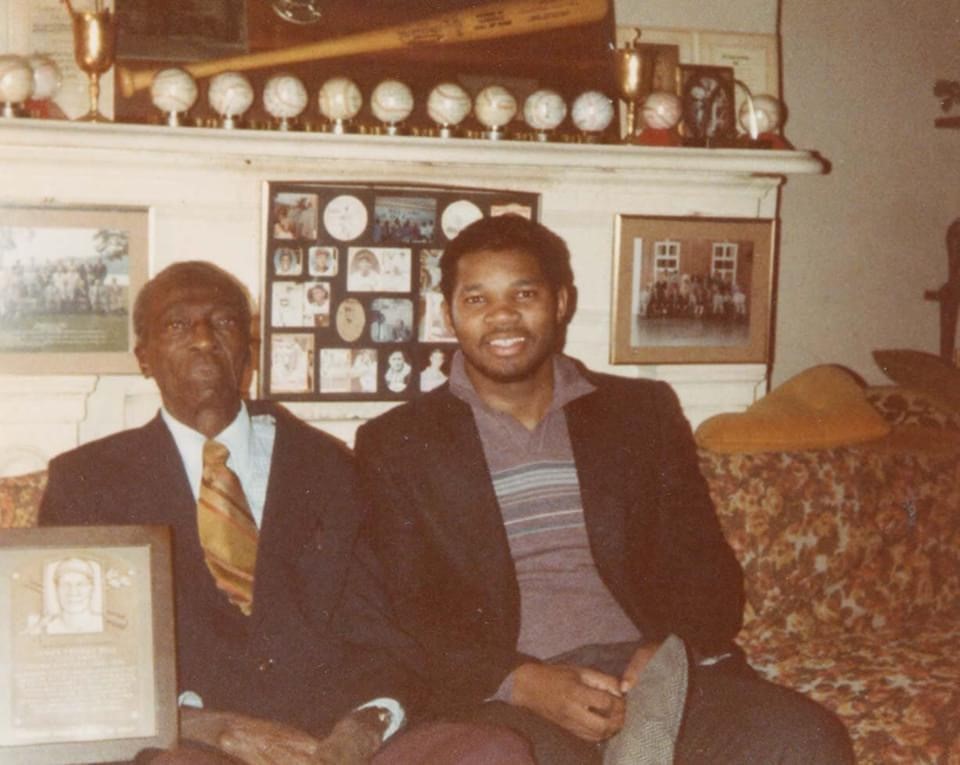 What was your next move after completing classes at KCKCC?
I left Kansas City and joined the management team for an Abilene, Kansas based retail store called Duckwall/Alco and relocated to Colorado Springs where I worked for the next three years. They moved me around to stores in Albuquerque, Wichita and Topeka. Over the years I have continued to play my trumpet and today it is a regular part of my baseball presentations. In 1980 I began researching the Negro Baseball Leagues on a regular basis and was instrumental in the current revival of interest in this team's and this league's history. It is important to note that the first display I ever set up to display my baseball collection was in the KCKCC library.
How has KCKCC Impacted your career and/or life?
It was at KCKCC that I developed my true understanding of the importance of education. When I first arrived, I was bit behind on my reading and English comprehension. I was advised to take a non-credit class in the lab to improve which I did. As time passed, I visited the library every day and checked out books and other periodicals. I read books and listened to recordings of record artists and speakers on recorded albums that I had never known. It was during this time that I also wrote my first history paper and conducted interviews for a project on Western University. Among my big boosters were Paul Jewell, and Professor Lewis in history. My teachers were open and always very honest with me. I recall having Professor Lewis' class at 2:00 p.m. and by that time I was usually tired. Once I got a bad grade on a paper and was disappointed because I was one of his best students. When I asked him why he explained that had I not gone to sleep on several occasions, I would have done better. I thought he had not seen me sneaking a snooze. After that I never went to sleep in his class. My first speech class was as a student at KCKCC. Today I speak publically all over the country, but it was at KCKCC that I got my first experience speaking before groups.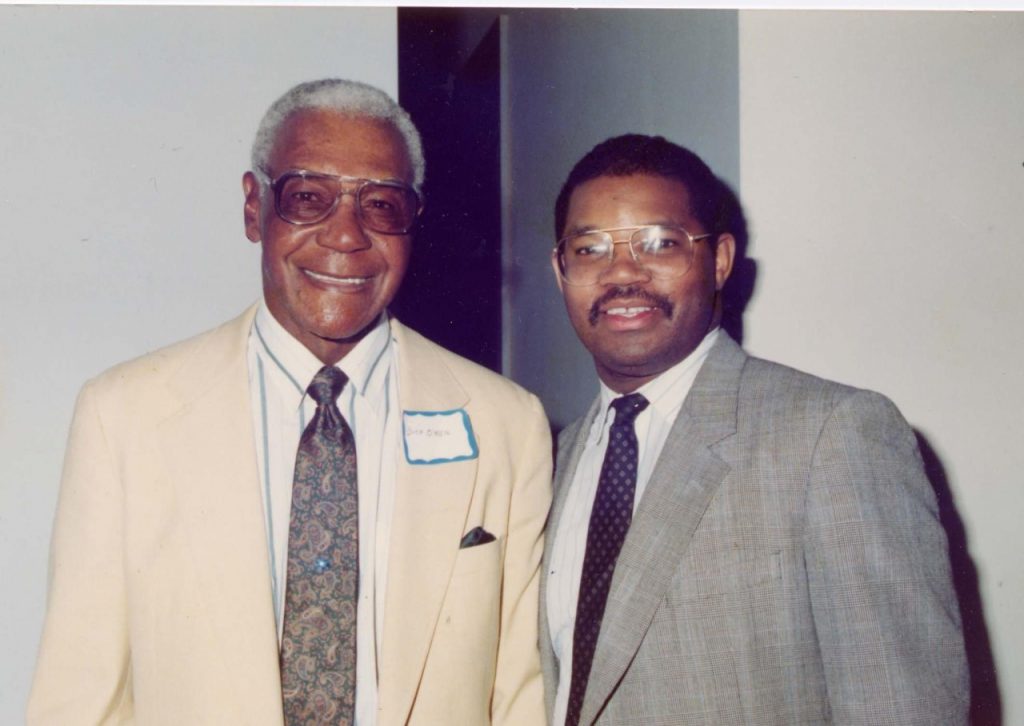 Did you have a favorite class or professor at KCKCC?
In the music department, Mr. Flint was very influential. He was my instructor in Music theory, 1pm to 4pm. Marlin Cooper was also an influence as was Paul Jewell and Mr. Lewis in the history department. It was Mr. Lewis' wife that taught the American Folklore class that I took and published my paper on Western University. While taking this class we had to interview people in the community. That led me to Orrin Murray who I interviewed for my publication. We became good friends and he was my mentor after that. When he died I spoke at his funeral.
Do you have a favorite memory or story from your time at KCKCC?
Many. That trip the band took to Washington D.C. in 1976. Our band also played at the opening of the performing arts center in 1977. I played the national anthem solo at some of the basketball games in the gymnasium.
If you are or ever have donated to or volunteered for KCKCC, why do feel it is important to give back?
I have not been a volunteer but would be open to doing just that. Someone has a story like mine and they need to know what's possible if they would just stay the course.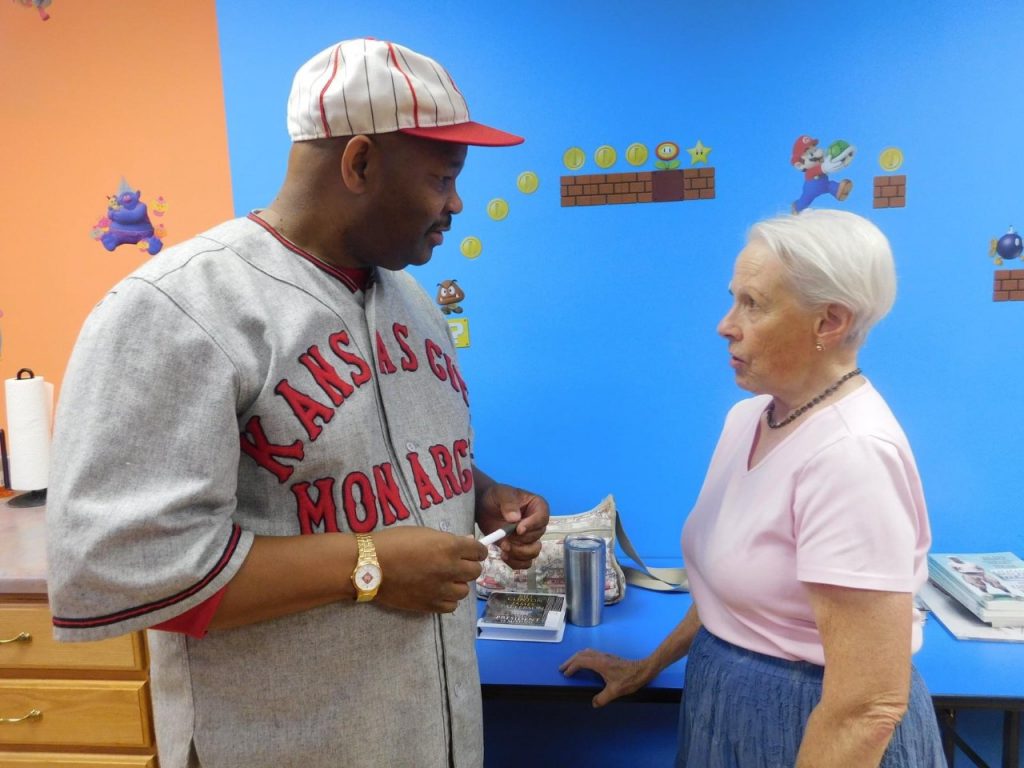 What advice would you give to current KCKCC students?
I would encourage them to use all of the opportunities that the college provides, especially the labs to help with reading and writing.
Why do you feel schools like KCKCC (Community Colleges) are important?
Some students, for whatever reason, may not be as focused in high school. Coming to a community college is a way to help you get on track.
Do you stay in touch with any of your classmates from KCKCC?
Indeed, I do! Several are my Facebook friends and were my high school friends as well. Kevin Olsen sings County Music and Gospel Music and is employed at Saint Luke's Heath Systems. He was in the College Band and is also a graduate. Alonzo Powell Jr. was in the band and he went on to travel with the famous guitarist Norman Brown. Powell lives in Arizona. Lemuel Sheppard left KCKCC and went on to Pittsburg State University. He is a famous guitarist as well living in Pittsburg, Kansas. John Cushon who was in the college band is married to Oleta Adams an international singer and is still a good friend. There many more!
What do you hope for the future of KCKCC?
That it will continue to grow and prosper and to be there for students like myself. It is truly a great institution.
Anything else you would like to share with our readers?
My wife is also a KCKCC graduate in the class of 1982 and my son Phillip A. Dixon is an adjunct professor.
Visit Phil's website to learn more or purchase his books: https://www.nlbalive.com/