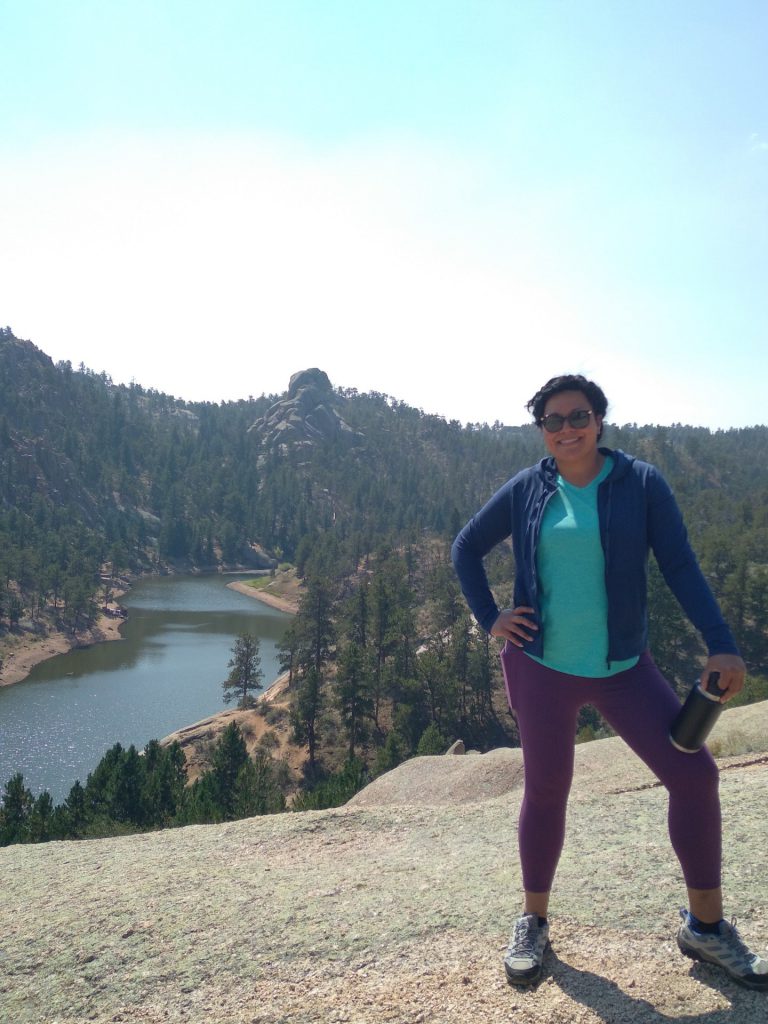 Cassandra Puletapuai changed the trajectory of her life after graduating from KCKCC's Construction Technology program in 2017. Upon completion of the program, she started a small company that entailed minor repairs and remodeling projects. She also taught an upholstry class at KCKCC TEC to teach others a skill that was falling into obscurity. Cassandra went on to pursue a Master's in Science and Technology with an emphasis in Construction Management at Pittsburg State University. Her experiences have contributed to her passion for instructing others in profitable skills. She believes in doing so builds confidence and hope, leads to a better chance to climb out of disparity and creates potential leaders. Cassandra is currently a PhD candidate and graduate teaching asssistant at Colorado State University. She aspires to educate others about the need for inclusivity and diversity in construction, which she believes is a key compenent to fill the skills gap.
What led you to attend KCKCC?
After a career change, I naturally gravitated toward construction as this field would never provide a dull moment – not to mention the skills acquired provided endless opportunities for advancement.  Of all the programs in the Kansas City area, I found the KCKCC Construction Technology program to be the best option to facilitate my learning.  The program builds a new house on a raw piece of land, which allows students to get real world experience.  Reading blueprints and implementing the plans offered a valuable experience that boosted my knowledge and encouraged my confidence.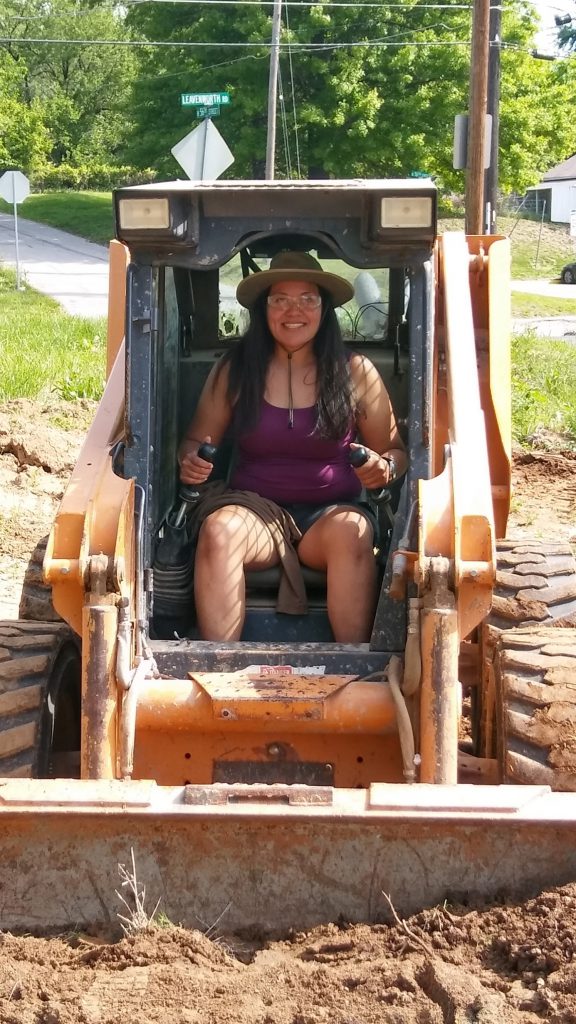 Did you know what you wanted to major in when starting at KCKCC?
Absolutely!  How many schools have the opportunity to build a structure that one day becomes a family's dream home?
What was your next move after completing classes at KCKCC?
The construction education coupled with the supportive staff I received crafted the confidence to start a small business.  Since KCKCC was a stepping a stone, I decided to increase my construction knowledge and attend Pittsburg State University where I received a Master's in Technology with an emphasis in Construction Management.  Entrepreneurship drew my attention to not only the skills gap, but also the need for diversity, equity, and inclusion in construction which later turned into a passion toward construction education and research on this topic.
How has KCKCC Impacted your career and/or life?
I consider KCKCC the smoldering ember that has ignited my drive to obtain my version of the American Dream.  I am forever grateful for the numerous opportunities and supportive staff (so many thanks to Don Balluch, Mike Bigelow, Rich Piper, Alex Pennewell, Carrie Boreem, Mark Turner, Charles Knapp, Cheryl Runnebaum, Kelly Jenkins, Robbie Jenkins, Shawn McGivern, and to all.) embodying me with a vehicle toward success.  I would not have been the same without the experiences from KCKCC.
Did you have a favorite class or professor at KCKCC?
My learning experience in construction would not have been the same without the instruction of Don Balluch and Mike Bigelow.  Their guidance, support, and infinite patience provided the agency to attain the knowledge which built confidence and allowed me to carve out a space and a voice in the construction industry.
Do you have a favorite memory or story from your time at KCKCC?
How could one choose their favorite star in the sky?  There would be a tie between two memories:  when KCKCC-TEC competed at a SkillsUSA competition at state and nationals.  I made great connections and created memories with other tradespeople from all over the United States.    
What advice would you give to current KCKCC students? 
Always show up to class, ask lots of questions about things you do not understand, and hard work and perseverance do yield significant dividends. 
Why do you feel schools like KCKCC (Community Colleges) are important? 
These schools make it possible for upward social mobility.  Few people can afford the tuition charged at a university because the cost has skyrocketed, and the lack of affordability allows those graduates of expensive colleges to act as gatekeepers to wealth.  The trades are the best example of America's democratic principles.   Any able-bodied person may pick up a tool and learn how to use it through the more reasonably priced community colleges.  The trades teach fiscal responsibility, discipline, and entrepreneurship.  As one's skills develop, the word of mouth will travel quickly, and success will be inevitable.   
Did you have a favorite tradition or event you participated in at KCKCC?
I always enjoyed KCKCC's representation with SkillsUSA statewide and nationally.  I loved participating and ultimately judging the annual carpentry competition in Hutchinson, KS.  The SkillsUSA trip to Washington D.C. was amazing!  I visited with other tradespeople and appreciated KCKCC's contribution of setting up tours for students to learn about our country's history.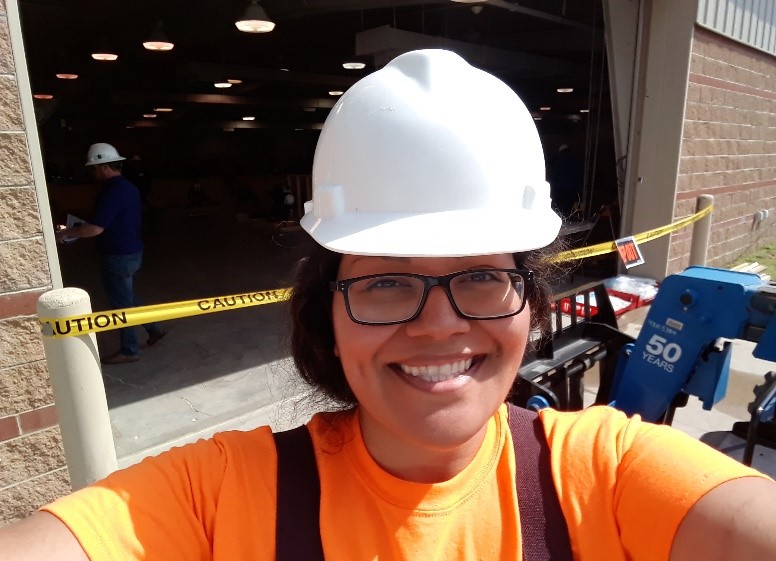 Do you stay in touch with any of your classmates from KCKCC?
I have made several life-long friends through KCKCC.  Though we have found ourselves walking different paths through the journey of life, we make a point to catch up every now and then.
What do you hope for the future of KCKCC? 
I wish to see KCKCC continue to thrive in establishing a diverse, equitable, and inclusive community of practice.  A diversified community of practice helps establish a network to support all students.  With a thriving community of practice, students can inspire and encourage change to gain wider inclusion.  
Anything else you would like to share with our readers?
My research passions center on diversity, equity, and inclusion in the construction field, especially leadership positions. More importantly, I wish to strengthen the visibility of those underrepresented in the construction field. Construction coupled with education has provided vast opportunities for me to ascend the proverbial ladder of success. This experience has paved the path to capture a piece of the American Dream. I wish for others, notably marginalized groups, to consider construction as a means to harness success and for the construction industry to integrate inclusive practices as a means to diminish the skills gap. I am reminded of one of my favorite quotes by Confucius, "Education breeds confidence. Confidence breeds hope. Hope breeds peace."